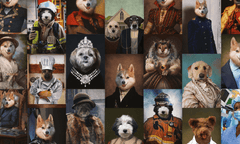 A unique piece of art from your pet!
MyProudPets.com produces artists' creations of our customers' pet pictures.All our products are made sustainably and professionally in the EU.We give a quality guarantee for all products.


Installing paintings on the wall can be frustrating and hard process! Luckily there's people who have made videos below to...